Easter Sunday Services
Sunday, April 21, 2019
We want to personally invite you to join us this Easter to experience the miraculous power and unmatched love of the real Jesus for yourself. Come by yourself, bring the family, or invite a friend—EVERYBODY is welcome. Your kids will have a blast, too!
We look forward to seeing you. Come and celebrate Easter with some of the happiest, imperfect people you will ever meet.
Hoffman Estates
9 AM & 10:30 AM
Chicago
9 AM & Noon
For directions to Hoffman Estates, click here.
For directions to Chicago, click here.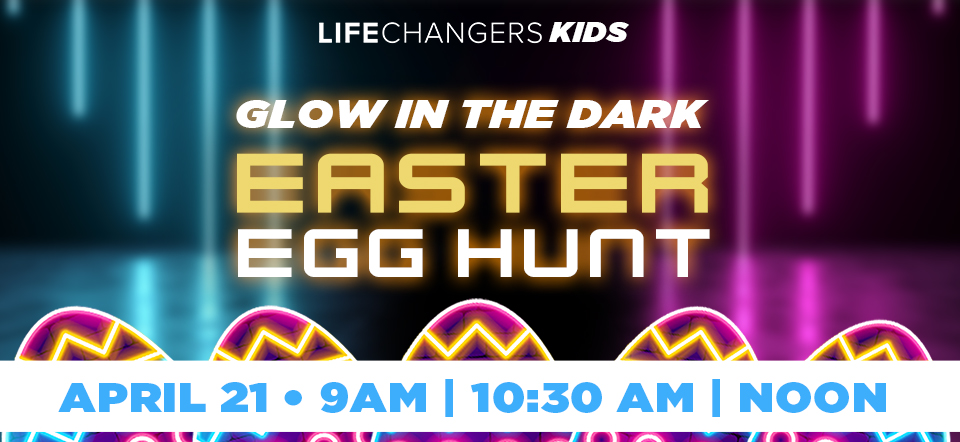 Your children (ages 4-11) are invited to join us in Kids Town on Sunday, April 21, for our Glow in the Dark Egg Hunt! They don't want to miss out on all the fun we have in store!
10,000+ Eggs
Creative Dance Performance
Awesome Prizes
High-Energy Games
Special Worship Experience
And more!
We can't wait to see you there!